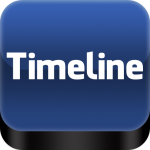 Legendary Software Lab's newest app is for selecting the perfect timeline cover photo for your facebook timeline.
The app has a gorgeous interface and thousands of available covers.
Here is a link that should work as soon as the app is approved.
Description:
Facebook Timeline App is the ultimate resource to get the perfect fitting cover for your Facebook Timeline.
★★★★★
Features:
+ Post Cover to Facebook directly from App
+ Beautiful Interface
+ Thousands of Amazing Covers
+ Many Categories
★★★★★
Categories:
+ 3D
+ Aircrafts
+ Animals
+ Anime
+ Cars
+ Computers
+ Female Celebrities
+ Games
+ Holidays
+ Hot Babes
+ Male Celebrities
+ Motorcycles
+ Movies
+ Nature
+ Other
+ Sports
+ World