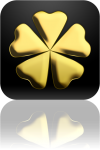 An update is available for Chan Elite.
Due to a 4chan site refresh, their code has changed.
Change Log:
—– v1.9 —–
+ Partially Supports the new 4Chan update
(was developed before it was available site wide, a few more changes are still needed)
+ SSL Support
What's Currently not working?
Post and Image count is currently incorrect. Also, if you want to load all the posts in a thread, you will have to press refresh instead of the load more posts button.